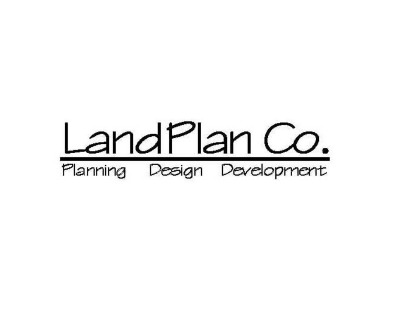 LandPlan Company has been responsible for providing outstanding planning, design and
development services for numerous successful hospitality related projects from Caribbean
resorts to California wine country boutique hotels.
LandPlan Company specializes in project management for owners of hospitality projects
to include hotels, resorts, spas and winery projects.
LandPlan Company web site provides information regarding our development project
management services by providing updated information on our current projects as well as
documenting previous successful projects.
Contact LandPlan Company at (707) 935-8218, by fax at (707) 935-8740, by email at:
LandPlanCo@aol.com


Completed Projects
Completed projects by LandPlan Company

Ala Moana Hotel Project management & FF&E coordination for 1150
Honolulu, HI room hotel renovation project at Waikiki beach
Anderson Winery Entitlement processing for winery in the heart of the
Kenwood, CA Sonoma Valley, includes tasting room, event venues and
display of Jack London memorabilia
Asilomar Conference Grounds Project management services at ocean front CA State
Pacific Grove, CA Park resort renovations, ADA code compliance and
historical restorations of architect Julia Morgan and
John Carl Warnecke designed structures

Babcock Properties Code compliance and zoning issues for private pet
Penngrove, CA shelter facility

Barking Dog Roasters Program development, approvals and project
Sonoma, CA management at unique Sonoma valley coffee house

Bedrock Vineyards, LLC Master plan preparation, planning and entitlements
Sonoma, CA for winery on a 150 acre old vine estate
Bodega Harbor Inn Expansion to 21 rooms for hotel overlooking scenic
Bodega Bay, CA Harbor, requiring compliance with Coastal Zoning and CA
Coastal Commission approval

Bonneau's Tire & Auto Center Planning approval and project management for auto impound
Sonoma, CA facility at scenic corridor zoning

Caton Vineyards Planning and entitlements for a winery in the scenic Sonoma
Sonoma, CA hills

Cornerstones Gardens Development consulting for a retail complex and world-class
Sonoma, CA exhibition gardens project


Chandelle of Sonoma Conversion of former Glen Ellen Fire Department fire station to
Glen Ellen, CA a winery retail and on line wine outlet


Domain Hotel Due diligence planning for proposed renovations to
Sunnyvale, CA an ideally located silicon valley hotel


The Fairmont Coco Beach Pre construction services, agency endorsements and
Rio Grande, Puerto Rico consulting for a 416 room luxury beach resort

The Fairmont Sonoma Mission Inn Approvals & project management for various renovation
Boyes Hot Springs, CA projects at landmark 228 room historic inn and spa

Fountaingrove Inn Study for renovation of Equus Restaurant and

Santa Rosa, CA Loungebar to a concept tap room / wine bar
Freeman Vineyard & Winery Conditions of approval compliance issues for
Sebastopol, CA winery and wine cave

Gualala Redwoods Planning and entitlements for a development on
Gualala, CA timber land along the scenic Mendocino County coast

Harvest Inn Complete renovations for a 56 room Napa valley
St. Helena, CA boutique resort

Healdsburg Suites Hotel Project management for a new 122 room Residence

Healdsburg, CA Inn by Marriott in wine country

Hotel Chauvet Development and restoration consulting for 1920's

Glen Ellen, CA hotel located in historic Glen Ellen

Hotel Trio Set in the heart of Sonoma County, Hotel Trio Healdsburg is a 122
Healdsburg, CA suite Residence Inn by Marriott hotel
Hyatt Regency Pier Sixty Six Hotel additions and renovations to a 374 room resort
Fort Lauderdale, FL and world-class marina

Hyatt Regency San Francisco Hotel renovations and guestroom additions to the iconic John
San Francisco, CA Portman designed 821 room downtown hotel at Embarcadero
Center

Innerstave, LLC Planning expansion or possible relocation of offices and

Sonoma, CA production facility to produce oak wine barrel inserts
Jack London Lodge Planning and code compliance issues for a 22 room
Glen Ellen, CA hotel located in quaint Glen Ellen

Jenner Tract Planning and entitlements for large land holdings with ocean
Jenner, CA vistas at the scenic Sonoma County coast

JM Woodworks Approvals for conversion of industrial building to a
Sonoma, CA fabrication shop for high-end custom millwork

John Benward Company Entitlement processing for approval and code

Sonoma, CA compliance consulting at various Sonoma sites

Mike Larbre Automotive Planning and zoning consultation for relocation

Boyes Hot Springs, CA of automotive repair facility

Longview Tract Planning project & development potential of 20,000
Mendocino County, CA acres, for a lumber company in Pacific northwest
Sonoma County, CA

Madrona Manor Planning for expansion of rooms, suites and public space
Healdsburg, CA for a Victorian era country inn

Marriott Frenchman's Reef Renovations of public spaces, f & b, meeting space and
St. Thomas, USVI guestrooms at this uniquely located U.S. Virgin Island resort

Marriott Harbor Beach Resort Guest room, suite & corridor renovations of a 650 room
Fort Lauderdale, FL ocean front resort

Marriott Harbor Beach Resort Lobby, entry, F&B renovations and 18,500 sq ft luxury spa
Fort Lauderdale, FL addition at ocean front resort
Fort Lauderdale, FL

Marriott Harbor Beach Resort Planning and entitlements for 50 ocean front
Fort Lauderdale, FL all-suites cabana club and beachfront amenities

Marriott Harbor Beach Resort Ocean view 10,000 sq ft ballroom addition, ocean view terrace,
Fort Lauderdale, FL Kid's Club, beachfront Sea Level casual bar and restaurant

Marriott Harbor Beach Resort Riva 3-meal restaurant renovation to create flexible space
Fort Lauderdale, FL options with PDRs and buffet

Mayacama Golf Club Development, design & entitlement consulting for

Windsor, CA golf casita project

Merchant Property Land use concept, entitlements and development

Calistoga, CA for a mixed use public / private resort project

Miami Airport Marriott Consulting on the redevelopment of suites & guest
Miami, FL rooms for this strategically located MIA airport hotel

Nuns Canyon Quarry Entitlement processing for renewal of quarry permit,

Glen Ellen, CA operations for final aggregate mining and reclamation plan
Old Redwood Highway Dev. Development potential, planning and entitlements
Petaluma, CA for a commercial property fronting on CA Highway 101


Radisson Bahia Mar Beach Resort Pool bar renovation and addition of luxury
Fort Lauderdale, FL ocean front suites

Radisson Resort Parkway Project management services for renovations at this

Kissimmee, FL strategically located Disney World area hotel

Renaissance Montura Hotel Public space renovation of upscale hotel ideally
Los Angeles, CA sited near Los Angeles LAX airport

Richard Hancock, Inc. Design review and redevelopment design approval
Boyes Hot Springs, CA for a conversion of a residence to a commercial office

Riviera Dunes A mixed use planned resort/marina development
Palmetto, FL with a golf school

Sangiacomo Vineyards Planning entitlements for boutique family winery
Sonoma, CA at one of Sonoma Valley's renowned family vineyards

San Jose Marriott City Center Development, design consulting and pre construction
San Jose, CA services for 506 room, 26 story convention hotel

Santa Clara Marriott Lobby, fitness center and pool renovation for this
Santa Clara, CA ideally situated Silicon valley hotel

Santa Clara Marriott Parcel 104 restaurant project of concept by world
Santa Clara, CA renowned chef Bradley M. Ogden within Santa Clara
Marriott hotel

Schutz Development Approval compliance and procure entitlements and
Sonoma, CA permit for a commercial building

Scribe Winery Planning & consultant coordination to obtain a Use Permit
Sonoma, CA for a historical renovation of a 1935 hacienda as a tasting
room with a 150,000 case winery approvals


Sheraton Universal Consulting for guestroom & public space renovations
Universal City, CA at this well known "hotel of the stars"

Skewes-Cox Residence Planning, approval, code compliance for wine country
Sonoma, CA estate site, incl. drainage, landscape and lake feature

Sonoma Mission Inn & Spa Resort master plan, spa addition, 60 suite addition
Boyes Hot Springs, CA and renovations for world-class wine country resort

Sonoma Golf Club Concept design, programming and entitlements for
Boyes Hot Springs, CA golf club house and PGA Tour Championship event

Sonoma Valley Inn Development services for an all suite addition &
Sonoma, CA conference center at 72 room Best Western hotel

Storage By George! Site investigation and entitlement research
Napa & Sonoma, CA for mini storage & wine vault facilities

Switch and Data Project management and owner's representation
during design and construction phases for an industry
San Diego, CA leader providing co-location data facilities to the
telecommunication industry
Los Angeles, CA

San Jose, CA

Sacramento, CA

Salt Lake City, UT

Las Vegas, NV

Portland, OR

Seattle, WA

Vancouver, BC

The BLOC, Sheraton LA Downtown Renovation of hotel guestrooms and corridors as part

Los Angeles, CA of The BLOC revitalization program in downtown LA

The Cherry Tree Planning and code compliance issue for this historic
Sonoma, CA Sonoma roadside country stand and retail market

The James Royal Palm, Miami Project management for renovation at historic

Miami Beach, FL South Beach art deco styled 393 room resort

The Lodge at Sonoma Entitlement studies for all-suite expansion program

Sonoma, CA

The Ritz-Carlton, Palm Beach Consulting on guestroom, suites, club lounge, public
Manalapan, FL space, pool area, Spa & meeting space renovation

The Ritz-Carlton, San Juan Development of a 419 room world-class beachfront
San Juan, Puerto Rico resort hotel, spa & casino

The Ritz-Carlton, San Francisco Manage the development of wine library and five star
San Francisco, CA Dining Room renovation concept at prestigious nob hill
San Francisco landmark hotel
The Ritz-Carlton, South Beach Project management services to complete the
Miami Beach, FL renovation of a 375 room classic art deco South Beach
historic designated hotel & spa

U-Haul facility Planning entitlements for a truck rental facility
Sonoma, CA along scenic Sonoma gateway

Valsequillo Resort Development consulting for a proposed destination
Puebla, Mexico resort with a 27 hole golf course

Ventana Inn & Spa Spa design, spa building conversion, room
Big Sur, CA renovations, kitchen and restaurant renovations

with addition of 4 luxury suites

Ventana Inn & Spa Resort 26 guestroom renovations, 6 upscale new

Big Sur, CA guestroom project, Bistro addition, gourmet restaurant
renovation, California Coastal Commission & CA Regional
Water Quality Control Board approval & compliance issue
Ventana Inn Campground Planning and studies for a unique eco-tourism
Big Sur, CA designed campground

Villa Sonoma Design and development services for a 63
Boyes Hot Springs, CA room limited service hotel


Vineyard Inn Planning services and entitlement process for quaint
Sonoma, CA landmark 22 room hotel with street retail located at
gateway to Sonoma Valley

Westin Galleria Hotel Owner's representation for the renovation of guest
Houston, TX rooms, suites and public space for this premier
Houston landmark hotel

Westin Oaks Hotel Owner's representation for the renovation of
Houston, TX of guest rooms, suites and public space for this premier
Houston landmark hotel

Westin Phoenix Downtown Project management services for the adaptive re use

Phoenix, AZ of a downtown class A office building, into a luxury hotel of
242 rooms

Dr. Wilkinson's Hot Springs Resort Programming & renovation to Spa, guest rooms

Calistoga, CA and public space at classic Calistoga resort


Current Projects
Current projects by LandPlan Company

La Prenda Vineyards Code compliance for a vineyard management operation
Sonoma, CA to support an estate vineyard on the parcel
Napa Valley Investment Property, Inc Project management and entitlements for a 351 room
Napa, CA luxury resort project on the famed Silverado Trail in the
heart of the Napa Valley wine country
New Komiza, LLC Planning and entitlements for a 40,000 sq ft wine production
Sonoma, CA facility capable to expand production to 150,000 cases annually
Opal Moon Vineyards, LLC Entitlements and permit processing for a 60 acre haying
Sonoma, CA operation adjacent to restoration of a biotic resource area, site
has potential for visitor-serving hospitality development use


Stanly Ranch Resort Entitlements, permits and approvals from the various required
Napa, CA agencies for a world-class resort development under construction
includes resort core, spa, villas, vineyard homes and winery.